Part No. 2699
Pictures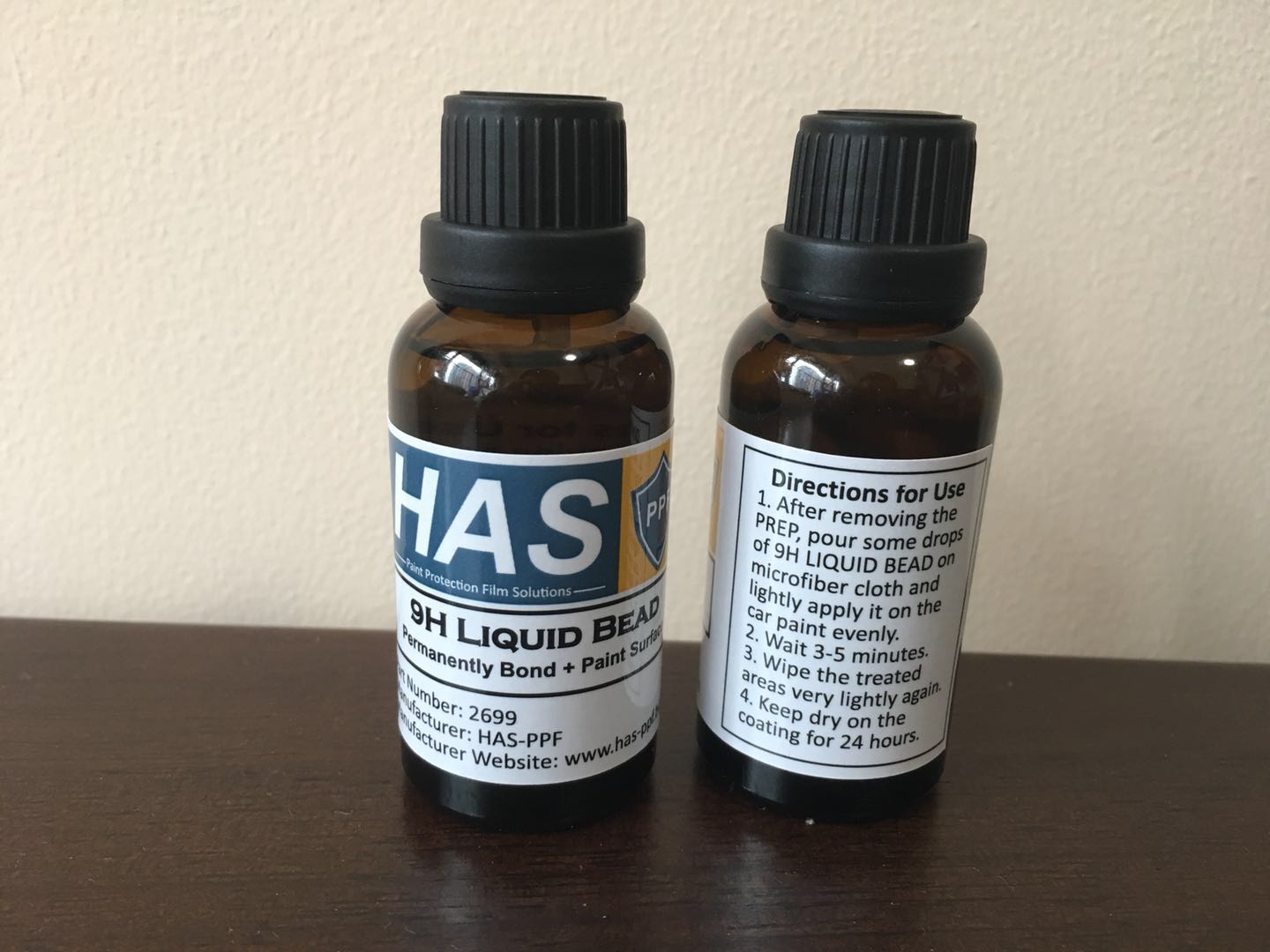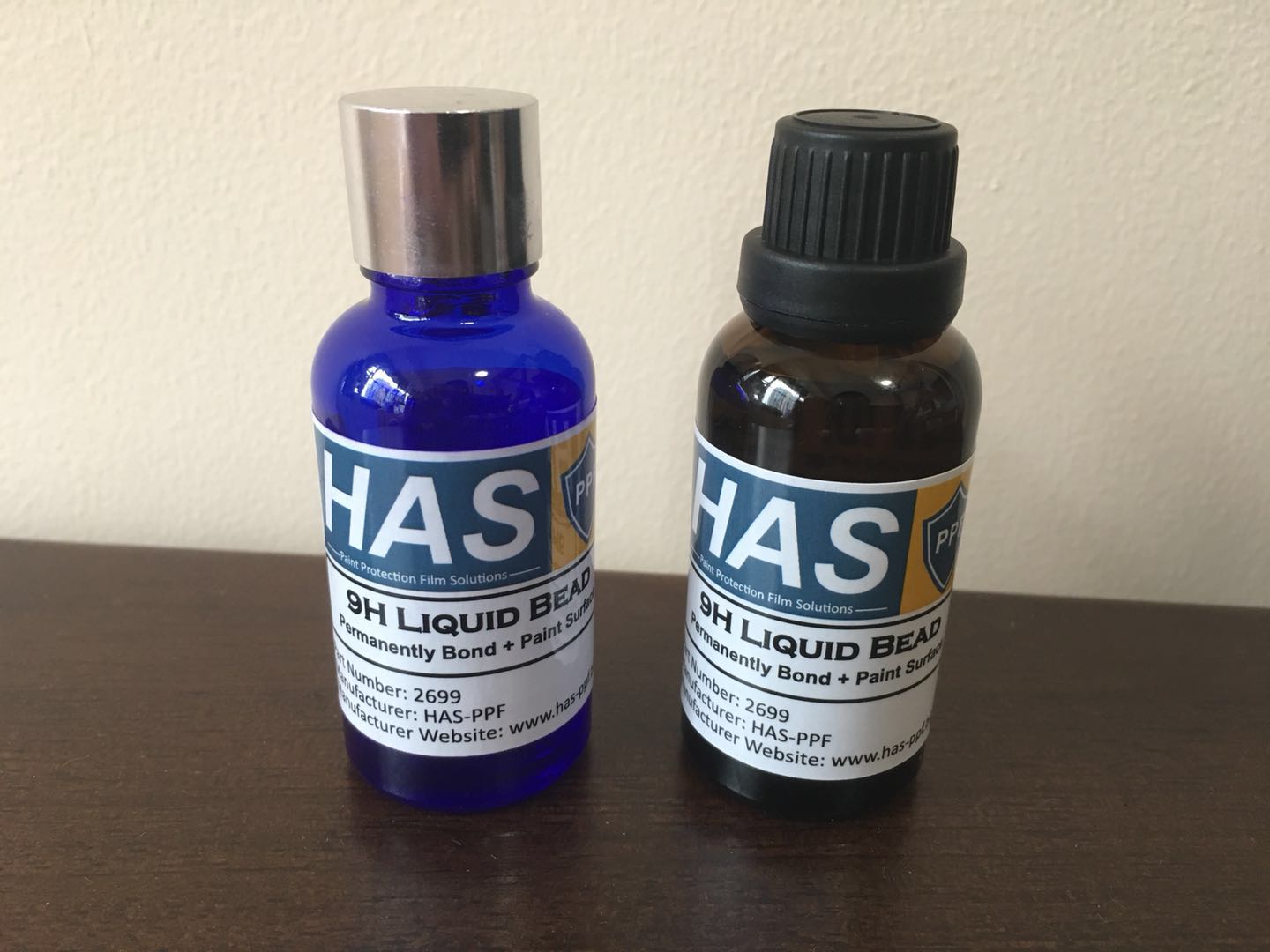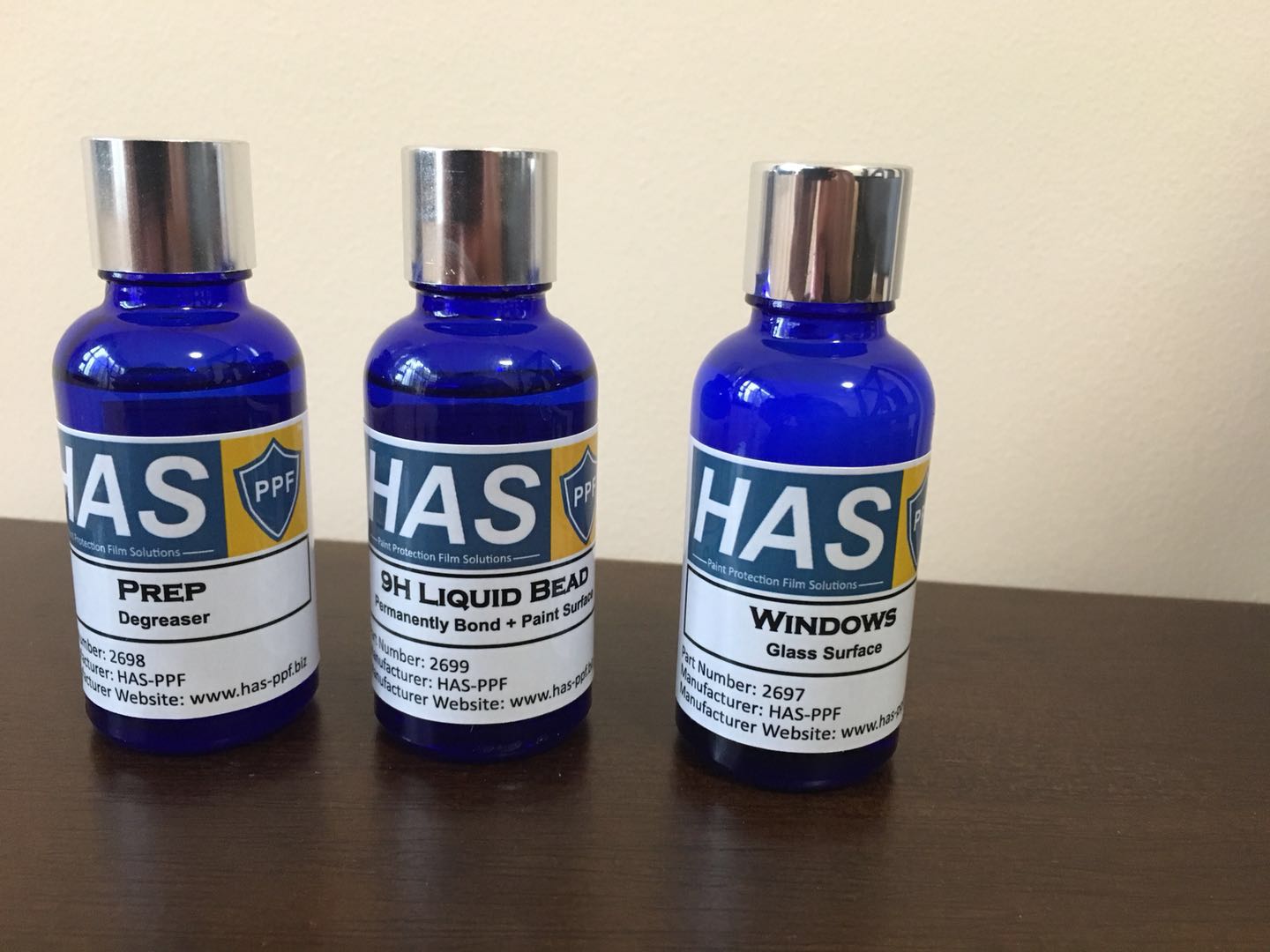 Product Name
Description
HAS-PPF 9H LIQUID BEAD is a permanent nano ceramic and hydrophobic coating, and specifically engineered for the professional detailer. Its unique ultra concentrated SiO2 formula will leave a Mirror-Like clear coat with extreme 9H hardness. This product contains the latest SiO2 technology.
Applications / Surfaces
Apply to painted surfaces, and allow multiple layer coating.
Regulatory
Brand: HAS-PPF
Product Form: Glass Bottle
Size: 30 ml
Product Shelf Life: 1 year "Unopened bottle"
Expected Wear Life: > 18 months
Physical Properties
Physical State: Liquid
Color: Clear
Scent: Mild
Base Type: Alcohol based
Flash Point: 20 C
Specific Gravity @ 23 C: 1.05 g/cm3
Viscosity @ 23 C: 1.85 cP
Nonvolatile Content: 41%
Static Contact Angle, Water: 105 C
Static Contact Angle, N-Hexadecane: 62 C
Abrasion Resistance, ASTM D2486, Isopropyl Alcohol: >2300
Abrasion Resistance, ASTM D2486, IPA and Flux: >2300
Thickness of One Layer Coating After Dry: 80 to 200 microns
Pencil Hardness: 9H
Curing Time
In the temperature of 30 Celsius Degree with the relative humidity of 65%, after 7 hours, a thimble size of this coating liquid will transform from liquid to solid.
24 hours after being applied, it can reach 7H.
72 hours after being applied, it can reach 9H.
Application Instructions
After removing the PREP, pour some drops of 9H LIQUID BEAD on microfiber cloth and lightly apply it on the car paint evenly.
Wait 3-5 minutes.
Wipe the treated areas very lightly again.
Keep dry on the coating for 24 hours.
Cautions
In the event of contact with skin, wash skin thoroughly with soap and water.
Always wear safety goggles or splash shield to avoid splashing into your eyes. Do not wear contacts without eye protection.
If drop gets into your eyes immediately flush eyes with water for 15 minutes. If eye irritation occurs after rinsing seek medical attention.
If accidentally swallowed, rinse mouth thoroughly with water. In case of discomfort, obtain immediate medical attention.